Washington Business Journal: Atlanta firm buys two Arlington residential towers, expects return to 'core markets'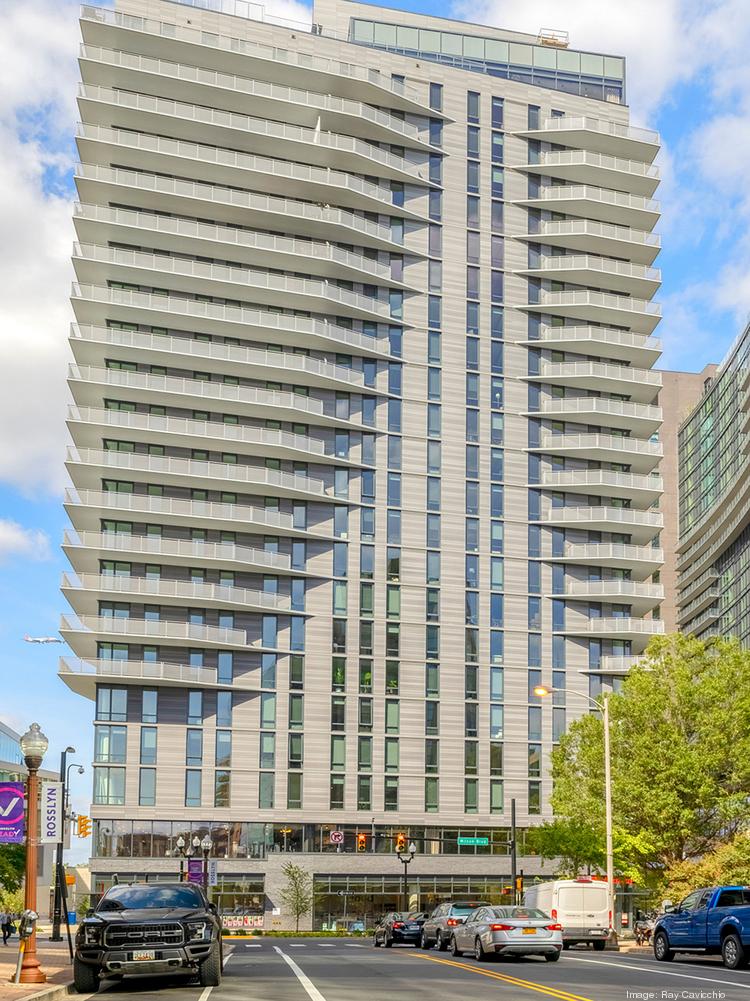 By 
Dan Brendel 
 Staff Reporter, Washington Business Journal
---
Cortland, a big Atlanta-based real estate firm, closed on two big multifamily acquisitions in Arlington Tuesday, completing the first phase of its plans to invest $1 billion in local real estate.
The company is seeing "return migration to core markets" such as the D.C. area and "this demand shift is expected to continue over the coming years, enhancing our outlook for multifamily communities in the region," Dan Irvin, a regional director of investments with Cortland, told the Washington Business Journal.
Specific terms for each sale were not disclosed.
Cortland acquired the Aubrey, a 23-story, 331-unit building at 1788 N. Pierce St. in Rosslyn, from D.C.-based Penzance Cos., in addition to the 534-unit, two-tower Aura Pentagon City, spanning 1221 and 1331 S. Eads St., from Chevy Chase-based Polinger Co. and Boston's State Street Global Advisors.
The buyer plans to land two additional Arlington properties "soon," bringing the company's total Arlington footprint to more than 1,500 units, according to a press release.
The Aubrey, to be renamed Cortland Rosslyn, which the buyer called "a trophy asset," comprises part of a development known as The Highlands, which Penzance built between 2019 and 2021 — but planned long before that. That development also includes, across North Pierce Street, the 104-unit Pierce condo building, the 453-unit Evo apartment building and a fire station, in addition to ground-floor retail. Penzance only sold the Aubrey.
"After pouring our hearts into The Highlands for the last 11 years, it's incredibly rewarding to see the project succeed," John Kusturiss, chief development and construction officer at Penzance, said in a statement.
Christine Espenshade and Robert Garrish of Newmark represented Penzance and The Baupost Group LLC, a Boston-based investment manager and partner in The Highlands project, in the sale.
The Aura buildings, to be renamed Cortland Pentagon City, were built in 2000 and 2002. A Polinger/State Street Global Advisors affiliate acquired them in 2019 for $228 million, according to property records. They're within half a mile of Amazon.com Inc.'s (Nasdaq: AMZN) HQ2, the Crystal City Metro Station and Boeing's (NYSE: BA) Long Bridge Drive campus, newly rechristened its global headquarters and potential home of a future research center.
Polinger did not respond to a request for comment.
"We have seen a quick rebound in other parts of the country and knew that the same was going to happen in suburban D.C.," Mike Altman, Cortland's chief investment officer, told the Washington Business Journal in an email. "When we looked at getting into the Northern VA market in a meaningful way, we wanted it to be in a longstanding position. This is a market that has high barriers to entry, as it took Penzance 10 years or so to plan and build something as special as the Aubrey."
These acquisitions mark Cortland's return to the Greater Washington market. It used to own Acadia, a development in Ashburn, which it bought in 2016 for $136 million, improved and then sold in 2020 for $190 million to a Florida-based real estate investment trust.
All told, Cortland manages or is invested in some 250 other apartment communities in Texas, Colorado, North Carolina and Florida. It also operates "a build-to-rent (BTR) management and development platform" in the United Kingdom, according to its web site.